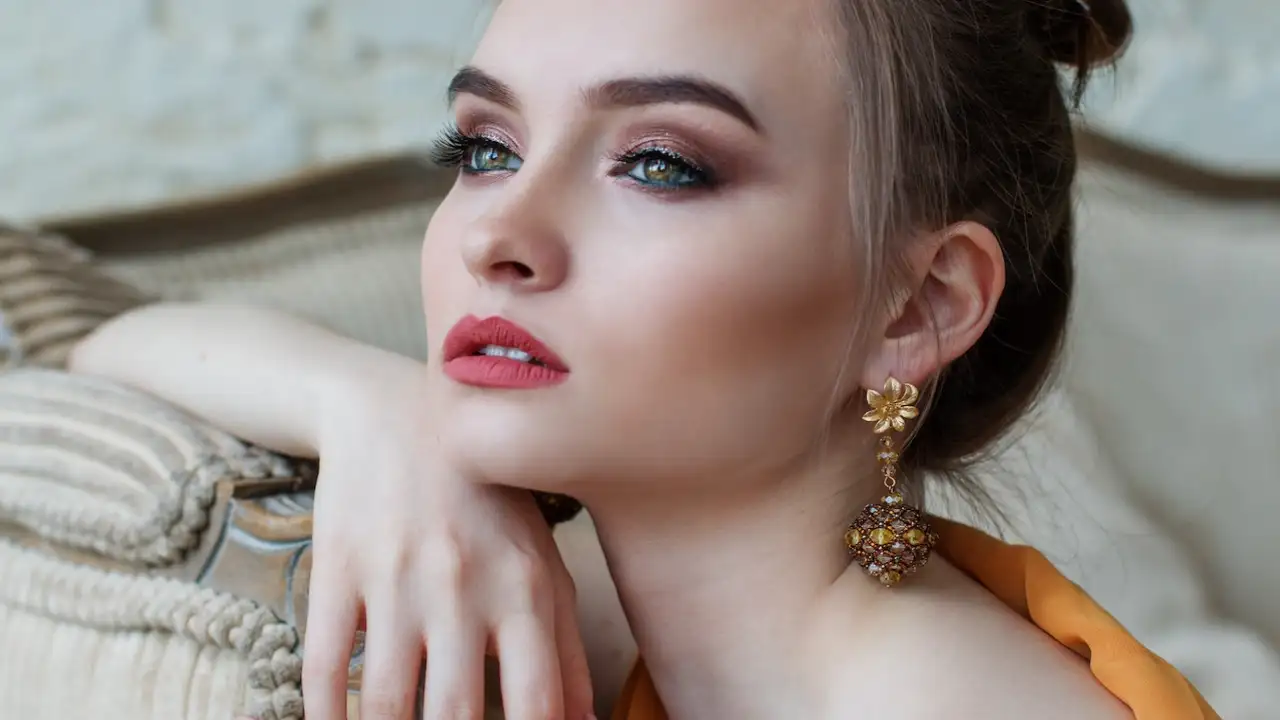 31+ Best Jewelry Brands for an Exquisite Jewelry Shopping Experience
Jewelry is not only one of the most popular fashion accessories but also a timeless luxury. It can be worn to complement any outfit or just as a statement on its own. Plus, it is an ideal gift for any occasion, and with so many different styles and brands to choose from, it can be hard to know where to start. Moreover, the best jewelry brands are always coming up with new designs and styles to keep up with the latest trends.
So, in this article, we have compiled a list (sorted alphabetically) of the best brands for jewelry for your next jewelry shopping spree. Whether you are looking for your new favorite earrings, bracelets, ear cuffs, chunky chain necklaces, rings, everyday wear, or something else, these are the most popular jewelry brands to choose from!
31+ Best Jewelry Brands You Need to Know: The Ultimate Handpicked List
1. Almasika
Almasika was established by the designer Catherine Sarr and made its debut at Colette, a cherished Paris store. At Almasika, the designers forge jewelry by taking inspiration from universal shapes, cultures, and stories to give a rich visual presentation to their ornamental pieces.
2. Bea Bongiasca
The Italian jewelry brand Bea Bongiasca was founded by Bongiasca, an Italian jewelry designer, and made its debut at Central Saint Martins. The brand's forte includes funky, radiant, and heavily gem-bedazzled jewelry that enhances every type of costume!
3. Boucheron
The jewelry brand Boucheron was founded by Frédéric Boucheron at 26 Place Vendôme. He started by creating jewelry for the privileged Parisian community and upscaled to luxury pieces of jewelry, including bridal selections and bespoke designer collections.
4. Buccellati
The jewelry brand Buccellati was founded by Mario Buccellati in Italy. At Buccellati, the designers create jewelry inspired by the Middle Ages or the Renaissance, and you can see reference to the strong culture and heritage in their exquisite designs.
5. Bvlgari
The Italian jewelry brand Bvlgari was launched by Sotirios Voulgaris, a Greek silversmith. At Bvlgari, the designers specialize in creating statement pieces in interesting shapes (like their Serpentine collection) from precious metals like diamonds and multicolored stones, making their jewelry unique and magnificent.
6. Cartier
The jewelry brand Cartier was established by Louis-François Cartier in Paris. At Cartier, the designers fabricate statement pieces by blending technique and creativity, redefining their jewelry as timeless pieces.
7. Chanel
The French jewelry brand Chanel was founded by Gabrielle "Coco" Chanel in 1909. The designs and jewelry pieces at Chanel are exemplary and revolutionary yet contemporary, highlighting feminine beauty in the most boisterous yet subtle way.
8. Chopard
The Swiss jewelry brand Chopard was launched by Louis-Ulysse Chopard, a Swiss watchmaker and entrepreneur, in 1860. The company marked its debut with women's watches. In 1960, a German company bought the brand and continued with its statement watches while gradually broadening its expertise into women's jewelry.
9. David Yurman
The American jewelry brand David Yurman was launched by David and Sybil Yurman and made its debut in New York. At David Yurman, the designers craft jewelry by molding gold, platinum, or sterling silver wire. Then the statement pieces are embellished with gems. Depending on how you like to accessorize, you can wear their stunning pieces to glam up your basic outfits for daily wear or elevate your look on special occasions. 
10. Dior
The jewelry brand Dior was established by Monsieur Christian Dior, who was a French fashion designer. The company started with a product line of perfumes and handbags and later expanded its horizons into jewelry making, renowned for its gem-bedazzled watches and fine multicolored jewelry.
11. Fernando Jorge
Founder Fernando Jorge named this jewelry brand in his own name. His forte is fabricating jewelry that is fluid yet geometrical and sensual yet laid-back. Another notable feature in all his pieces of jewelry is that they all encompass a gemstone of some type – be it a ruby or a diamond.
12. Graff
The jewelry brand, Graff, was established by Laurence Graff, an English jeweler and billionaire businessman, making its debut in London in 1962. At Graff Diamonds, the designers specialize in cutting ethically sourced diamonds and creating stunning pieces that include high jewelry, watches, rings, and collections which are celebrated across the globe.
13. H. Stern
The Brazilian jewelry brand H. Stern was founded by Hans Stern, making its debut in 1945. At H. Stern, the designers fabricate jewelry by taking inspiration from historic cultural events and giving a unique creative touch to it.
14. Harry Winston
Founder Harry Winston named this jewelry brand in his name. The entire collection of this company's jewelry specializes in intricate vintage jewelry by structurally fusing gemstones and diamonds.
15. Hermes
The luxury jewelry brand Hermes was founded by Thierry Hermès, making its debut in Paris. World famous for its bold creations incorporating eccentric colors, Hermes specializes in bespoke statement pieces by fusing leather with diamond or gold, thus creating timeless contemporary jewelry.
16. Ileana Makri
Founder Ileana Makri named this celebrated jewelry brand in her own name. This best jewelry brand is renowned for creating elegant statement pieces inspired by the natural elements of the world.
17. Jenna Blake
The jewelry brand Jenna Blake was established by Jenna Grosfeld. Jenna believes in a maximalist technique, i.e., the jewelry should exhibit art showcasing contemporary colors blended in vintage designs. This approach makes it one of the best jewelry brands in the world.
18. Khiry
The luxury jewelry brand, Khiry, was launched by Jameel Mohammed while he was a student at the University of Pennsylvania. At Khiry, the designers specialize in bespoke designer collections inspired by the African Diaspora.
19. Mateo
The jewelry brand Mateo was founded by Matthew Harris. The designers at Mateo are well-known around the world for their statement pieces in pearl. Which, in turn, has won this best jewelry brand the award of Best in Pearls in 2022. Another notable collection of Mateo includes crystal jewelry engraved with muted initials, making them a perfect gift either for yourself or to make your significant other feel special.
20. Mejuri
The jewelry brand Mejuri was launched by Noura Sakkijha. Their forte is creating sustainable jewelry and budget-friendly accessories of the highest quality that boosts women's empowerment.
21. Melissa Kaye
Founder Melissa Kaye, a New York-based fine jewelry designer, named this well-known jewelry brand in her own name. The company specializes in pastel and neon fused diamond statement pieces that you can wear either as standalone jewelry or mix and match with multiple layers.
22. Mikimoto
The couture jewelry brand Mikimoto, which made its debut in Tokyo, was founded by Mikimoto Kokichi. He was the first Japanese to design statement pieces using the highest quality cultured pearls, making the company one of the best jewelry brands in the world for pearl earrings and other ornaments!
23. Ondyn
The jewelry brand Ondyn was established by Tara Maria Famiglietti who is a New York City-based artist. The designers at Ondyn fabricate fine jewelry pieces by taking inspiration from the universal energies of light and water that accentuate their signature bezel-set diamonds.
24. Retrouvaí
The jewelry brand Retrouvaí was launched by Kirsty Stone. The designers at Retrouvaí specialize in heirloom jewelry. Moreover, they give their delicate jewelry pieces a distinctive modern touch to turn them into bold and timeless pieces.
25. Swarovski
The Australian jewelry brand Swarovski was established by Daniel Swarovski. This popular jewelry brand offers jewelry at affordable prices that celebrities flaunting street style prefer to wear as everyday jewelry. Plus, they have a range of styles of high-end and elegant statement pieces perfectly appropriate for red-carpet events.
26. Sylva & Cie
The jewelry brand Sylva & Cie was launched by Sylva Yepremian, making its debut in Los Angeles. Sylva, the head designer, crafts fine jewelry by taking inspiration from either nature or her travels across the globe. From Georgian antique pieces to the contemporary Art Deco collection, their jewelry is entirely custom-made and one-of-a-kind.
27. Sauer
The jewelry brand Sauer was founded by Jules Roger Sauer, "The Gemstone Hunter," when he was only 18 years old. This Brazilian company is one of the most prominent jewelry brands to develop jewelry taking inspiration from the inherent mystical powers of gemstones. Jules began by studying the physical, emotional, and spiritual powers of naturally enigmatic gems. He then played around with jewelry design by fusing diverse natural gems to understand their effect. Once satisfied, he and the designers began to craft innovative and priceless jewelry with those kaleidoscopic gemstones and have since continued on their path to award-winning magnetic collections.
28. Sophie Bille Brahe
Danish founder Sophie Bille Brahe named this distinguished jewelry brand after her own name. The designers here create whimsical and luxurious yet classic style statement jewelry by combining diamonds and pearls, which gives their stunning pieces a surprising twist.
29. Tiffany & Co
The world-famous jewelry brand Tiffany & Co was established jointly by Tiffany, Young & Ellis in 1837. Highly renowned for its outstanding couture statement pieces, Tiffany & Co is undeniably one of the most powerful and best jewelry brands in the world.
30. Viltier
The jewelry brand Viltier was co-founded by Iris de la Villardière and Thomas Montier Leboucher. The common aim of these childhood friends was to break the stereotype behind perfect pieces of jewelry. Today, this fine jewelry company is recognized for its colorful, luminous, and vibrant statement pieces and exquisite collections of Parisian fine jewelry.
31. Van Cleef & Arpels
Alfred Van Cleef allied with his uncle, Salmon Arpels, to launch the French jewelry brand Van Cleef & Arpels. The designers here take inspiration from the charming Art Deco period and blend it with futuristic designs. Then the designers highlight the gemstones they use to create beautiful pieces, including your favorite necklaces, pair of earrings, rings, and watches.
32. Zoë Chicco
This preeminent jewelry brand was launched in 2000 and was named after its founder, Zoë Chicco. From recycled gold, diamonds, and ethical multicolor gemstones, the company creates a wide range of exceptional jewelry that has been conflict-free since its launch.
Conclusion
From a token of love to a symbol of elegance and luxury, jewelry is a perfect gift either for yourself or anyone else. However, with several jewelry brands, like Dior, Tiffany & Co, Mejuri, Sylva & Cie, and Chanel, ruling the market, it becomes challenging to find the best one according to your style, occasion, and budget. From brands like Swarovski, which is great for daily wear jewelry, to Chopard, which is good for statement pieces – we hope, with this article, you will find the best jewelry brands for men and women to meet your needs and desires. Furthermore, with their exquisite designs and attention to detail, these brands make sure that you always look your best when wearing their jewelry pieces!
ALSO READ: 15 Best fashion jewellery sets for adding a glimmery touch to your ethnic wear
Related Posts