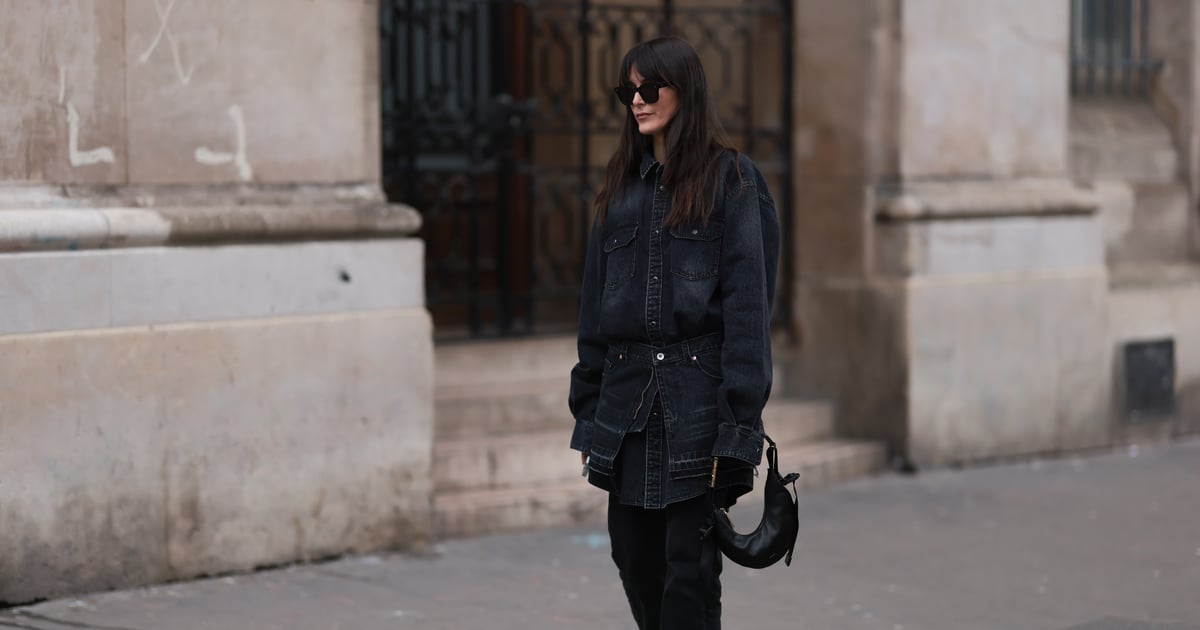 Concave Layers Haircut Trend For 2023
Concave layers remove excess weight from the hair while maintaining its length.
The cut works across all hair types and textures.
An example of the look would be '90s layers or a "C-shape" haircut.
With all the different types of haircuts out there these days, it can be tricky to figure out which one will work best for you. If you're after a bold transformation, you could try chopping your hair into a bob or even getting baby bangs; however, if you want something a little more low-commitment (read: not the idea of a "jellyfish" haircut), it might make sense to add a few layers to your current style.
When it comes to what kind of layers to go with, the options are endless, but one of our favorites also happens to be one of the most subtle: concave layers. Perfect for all hair types and face shapes, this cut is a fan favorite for many — and we totally get why. Below, we chat with Raven Hurtado, stylist at Maxine Salon in Chicago, to answer all of our questions about concave layers, including who should try them, how to ask for them at the salon, and how to style the look at home.
What Are Concave Layers?
Unlike convex layers, which is when the hair is cut in an outward curve, concave layers are the opposite and indicate when the hair is cut to curve inward toward the head. Whereas Lisa Rinna"s recent "mixie" haircut is a great example of the former, a good example of concave layers includes the popular '90s-style C-shape haircut.
Concave layers are perfect for removing excess weight from the hair while still maintaining length, and the style is guaranteed to add lots of movement. Even better, the cut works for all hair types and can be customized to enhance all face shapes.
How to Ask For Concave Layers at the Salon
As always, it's important to arrive at the salon with inspiration photos in hand in addition to a few photos of what you don't want. This will ensure that you and your stylist are on the same page about what you're looking to achieve. Most experts will know the term "concave layers" by name, but if not, there's an easy way to request the look. "Ask for layers that give movement and that get rid of weight from the perimeter," Hurtado says.
You'll want to establish what you what the end length of your hair to be, and from there they can go in and add in the layers. "To create this haircut, I would cut the perimeter with no elevation and take vertical sections straight up toward the ceiling, holding the hair between my fingers and at an angle, and cut it short to long," Hurtado says. Cutting the hair from short to long allows for a more balanced look.
When it comes to in-salon maintenance, this look is pretty low-key but does require some upkeep. "I'd recommend getting trims every six to eight weeks to prevent any split or dry ends and to keep up with the longevity of the layers."
How to Style Concave Layers at Home
First and foremost, if you frequently use hot tools on your hair, it's important to always start out with a heat protectant. Our current favorite is the Drybar Hot Toddy Heat Protectant Mist ($29).
Hurtado says the best way to style concave layers at home for a sleek look is with a styling tool or a blow dryer and a round brush so that you can see the layers framing the face. "A blow-dryer brush like the Trademark Beauty Easy Blo Dryer ($49) makes a round-brush blowout really easy as the dryer and the brush are combined." She also recommends finishing everything with a hair oil like the Kérastaste Elixir L'Huile Ultime Hydrating Hair Oil Serum ($54) to give the hair shine and ensure it's frizz-free.
If you're a fan of air drying, Hurtado says she likes using a texturizing cream like the Kenra Platinum Texturizing Taffy 13 ($24), which will give the hair a piece-y style. "It's sticky at first, but you can work it in to create a soft tousled look."
Concave Layers Inspiration
If you're sold on the idea of concave layers and you're already dialing up your local salon, keep scrolling for inspiration photos you can bring with you to your next professional appointment.
Related Posts