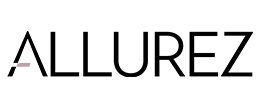 Design Your Own Jewelry | Allurez
One of the best things about Allurez is that we allow you to design your own jewelry. Whether it is a ring, earrings, monogram, or pendant, you can customize a beautiful piece of jewelry and we will make it to your exact specifications. These custom pieces make great gifts for any occasion, including engagements, anniversaries, and even birthdays. Our monogramming options include pendants, earrings, rings, and even men's items like cufflinks and money clips. To customize these pieces, simply choose your favorite style and we will handle the rest, adding the first, middle, and last initials that you request. These pieces are available in many different metals and lettering styles, as well. Diamond pendants are an ideal custom gift for anniversaries or other special occasions. We offer Bezel settings for round diamonds, and traditional four-prong settings for every shape.
You can also choose from yellow gold, white gold, or platinum for your setting and chain. Any of these pendants would look great with a coordinating ring or earrings, but they make great stand-alone gifts as well. Earrings make a great complement to your partner's existing engagement ring, so they are a great anniversary gift. Our site allows you to easily customize a pair of earrings to suit your tastes. Choose from several different settings, including Bezel, martini, and basket settings, and eight different metals, including gold, platinum, and palladium. We also offer halo style settings that include a halo of smaller diamonds surrounding the center diamond.
You can then choose from our wide selection of diamonds to find one that fits your vision. Your partner will love these custom designs. Perhaps our most exciting design-your-own jewelry offering is our selection of custom engagement rings, which include both diamond and gemstone settings. You can choose from thousands of settings, and then customize them to include your ideal stone, metal, and even add a personal engraving. Each of these rings is truly one of a kind. When you design your own jewelry for your engagement or other special occasion, your partner will love the personal touches.
Related Posts