"Feel-good" fashion festival launches in NSW and QLD
Mirvac Retail, Mys Tyler and The Embrace Hub have partnered to launch a "feel-good" fashion festival called Full Bloom starting September 1.
The event will showcase 159 days of style, diversity, and fashion experiences across several locations in both New South Wales and Queensland.
Mirvac Retail, body-positive fashion app Mys Tyler, and body image experts Taryn Brumfitt and Dr Zali Yager of The Embrace Hub will collaborate to bring a series of one-on-one stylist consultations, film screenings, masterclasses, workshops and events.
Mirvac Retail GM Kelly Miller said the festival will showcase inclusivity, diversity and sustainability while aiming for positive change in retail spaces.
"Full Bloom aims to inspire, educate, and help women feel confident in their bodies by merging professional advice and tips with the latest fashion trends from some of Australia's most popular brands – from high-end fashion through to casual and activewear brands," Miller said.
"As the future of fashion, Mirvac is committed to embracing the ever-evolving digital landscape.
"In particular, the use of technology for social good has proven not only an innovative solution for fits and returns, but it is also taking the shopping experience to a whole new level."
From 1 September, Mys Tyler stylists will attend bespoke spaces inside select Mirvac Retail Centres, conducting masterclasses and workshops to empower women from all backgrounds and of all shapes and sizes to dress with confidence.
Shoppers will also be able to book complimentary one-on-one in-store professional styling sessions through the Full Bloom event website.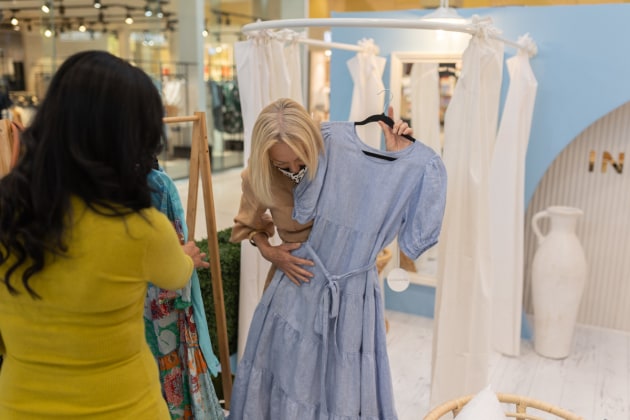 Throughout the program, there will be a total of 159 days of activation across two states, including 54 days of styling and more than 30 events. Twenty Mys Tyler stylists aged between 20 and 60, and from size 6 through size 22 will take part.
Mys Tyler founder Sarah Neill said the event will help establish an inclusive omnichannel experience.
"It's a true fusion of the bricks and mortar and digital fashion worlds, which aims to change the retail experience of women for the better – making it a more comfortable, uplifting, and positive one," Neill said.
"Content creators on the Mys Tyler app are at the forefront of what's new, uncovering what they like and assessing how the garments fit and feel, so that our online community around the globe don't have to.
"However, there's no substitute to meeting in real life, and through this collaboration with Mirvac we can facilitate impactful, real-world connections – providing an avenue for our community to see themselves and their fashion stories championed and represented.
"Full Bloom also provides an opportunity for our contributors and stylists to access some of the biggest brands across international and Australian fashion."
Further to the Full Bloom program of events is The Embrace Hub, which will host Embrace Kids documentary screenings, Q&A sessions, meet and greets and signings of the Embrace Kids book.
The Embrace Hub is a partnership between body image advocate Taryn Brumfitt and body image expert Dr Zali Yager.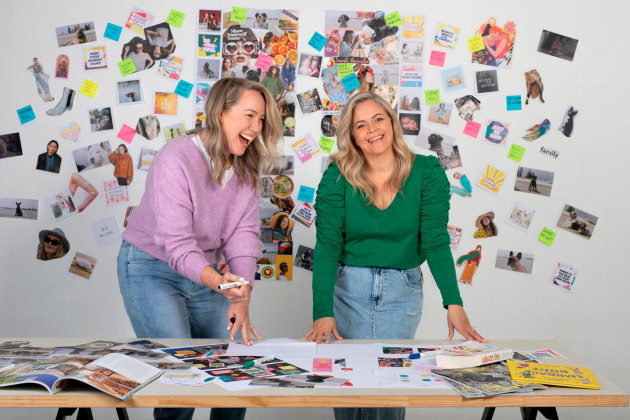 Brumfitt noted how alarming it is that kids are being held back by how they feel about their bodies.
"We know that children start to take on messages about their bodies from age three, with recent studies suggesting that body image is the number one issue affecting our kids – and we want to be part of the solution," Brumfitt said.
"Covering topics including social media, photoshopping, body image, bullying, 'fitspiration', gender identity and the influence of media and advertising on body image, EMBRACE KIDS explores the relationship children have with their bodies.
"Ultimately, we wanted to uncover why so many boys and girls hate their bodies, and what we can do to change that. By taking part in Full Bloom, The Embrace Hub is aiming to welcome parents and kids back to retail, while also giving them the tools to move, nourish, respect, and enjoy their bodies."
Dr Zali Yager added to Brumfitt's comments, noting that the retail environment is a critical influence on consumer's personal body confidence.
"There are so many things that retailers and brands can do to ensure that customers feel safe and seen as they shop online and in store," Dr Yager said. "It's good for our health and wellbeing, but it's also good for business."
Featuring Brumfitt's network of celebrity friends – including Celeste Barber, Jameela Jamil and Electric Fields – Embrace Kids is the latest instalment in the Embrace (2016) film series.
The film is scheduled for general cinema release on September 1.
Full Bloom will also share inclusive fashion shows, Q&As, fashion and beauty offers and giveaways, panel events, and fashion workshops. 
These workshops will deep-dive into topics including diversity in fashion, sustainability and reimagining your wardrobe, style through the ages, corporate dressing in a post-covid world, and confidence in the change room.
Key locations include Broadway Sydney (NSW), Birkenhead Point Outlet Centre (NSW), Greenwood Plaza (NSW), Met Centre (NSW), Stanhope Village (NSW), Kawana Shoppingworld (QLD), Orion Springfield Central (QLD).
Dates and times for the Full Bloom festival start in late August and end in early October, at various dates and times between 8am – 6.30pm.
For more information, visit Mys Tyler. 
Related Posts