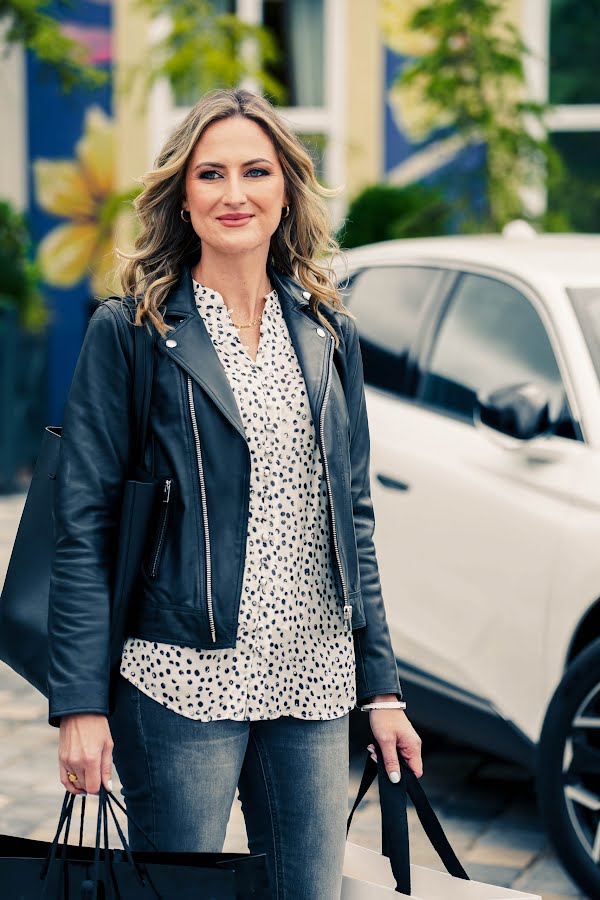 How to stay stylish on-the-go, according to fashion stylist Sarah Rickard
Known as the go-to premium car brand in France, DS Automobiles has finally made its Irish debut. Magnetic, athletic and refined, the latest DS model reveals unprecedented shapes and outlines.
The stunning DS 4 also benefits from innovative technologies such as DS Extended Head Up Display, DS Smart Touch and DS Iris System to appreciate an immersive driving experience. 
We ask Sarah Rickard, fashion stylist, personal shopper and founder of Sarah Rickard Styles, to review the DS 4 and share her top tips along the journey.
The proximity keyless entry of the DS 4 is a godsend. I am always laden down with bags when returning to my car. The DS 4 recognises you from a distance and unlocks for you. The car also automatically turns its lights on; this is amazing for me as I often park in the same car park a couple of times a week and quite often forget where I park! 
If the DS 4 was an actor, it would be Jamie Dornan – strong, gorgeous, immaculately groomed, charming and with just the right amount of je ne sais quoi! 
I drive all the time for work – prepping for shoots, driving to and from locations, and meeting clients. For this, the spacious boot and keyless entry of the DS 4 are invaluable.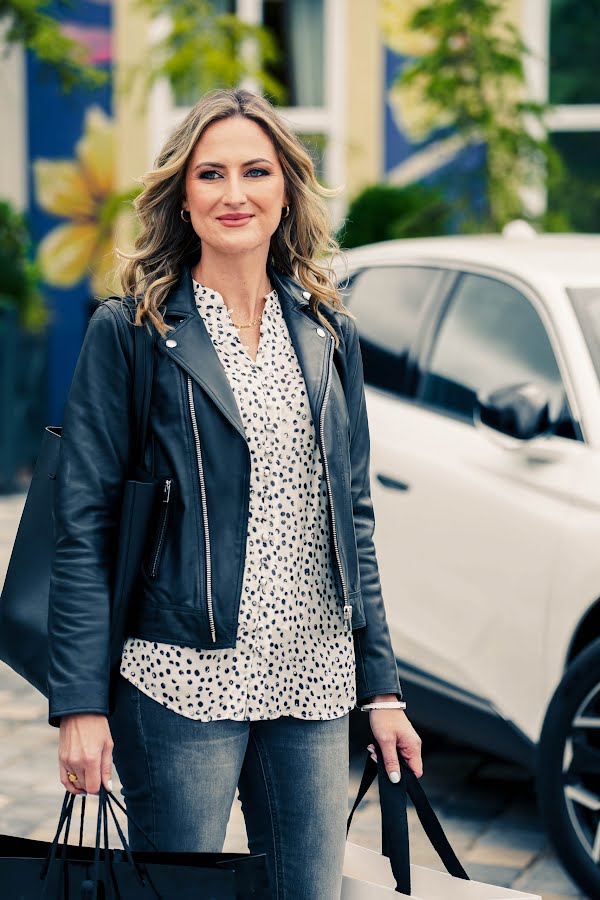 I often travel long-distance to locations around the country for fashion shoots. These can be very long days; one feature I love about the DS 4 is the DS Matrix LED Vision projector headlights, which accurately sense your surroundings and adapt to it with five pre-set modes (town, country, motorway, bad weather and fog), so that you can use the main beam in all conditions, without ever dazzling other road users. It's one less thing to have to think about on the drive home after a long day of shooting. 
My car rules? As a mother of two wild boys, the rules are don't jump out when the car is moving! 
When packing the car for work I have a very strict system. My rail slides along the back seats, shoes and accessories in the back, steamer and kit bag in the front and the hanging clothes bags in the boot. 
Guilty secret in the glovebox? Eilish's is a McDonald's and if she tells you otherwise she's lying! Mine would be chocolate but I can't eat room temperature chocolate so I'd say an emergency pack of Tangfastics for me.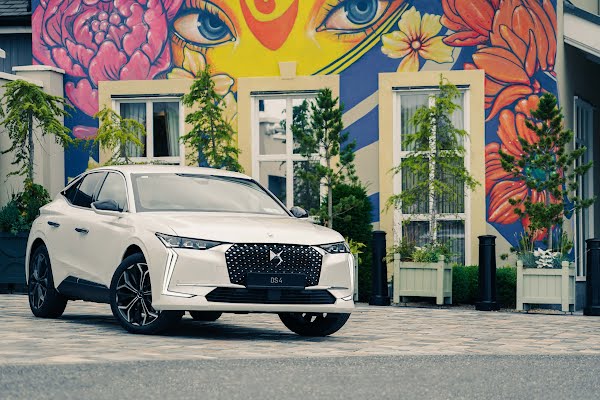 My beauty kit in the car includes hand cream (Aesop Resurrection Aromatique hand balm) and perfume (Molecule 01 by Escentric Molecules) and chewing gum (which my boys steal). 
I passed my driving test the first time! Our dad was in the car business for 50 years (he actually only shut up shop at the beginning of Covid) but his greatest achievement was the fact that all four of his daughters passed their driving tests the first time around. 
My favourite thing about driving used to be playing albums from start to finish. I had a job during college and the first couple of years when I was assisting and travelling all over the country, I used to listen to album after album. Now, it's getting to listen to podcasts uninterrupted! 
Introducing the DS 4 – where French luxury expertise and augmented technology meet. It's all in the design details and innovative tech. Visit dsautomobiles.ie for more information. Prices start from €36,300. 
Related Posts