Stitch design in OPPO Reno8 T: An aesthetic that's way more than a mere fashion statement
Photo: Oppo
">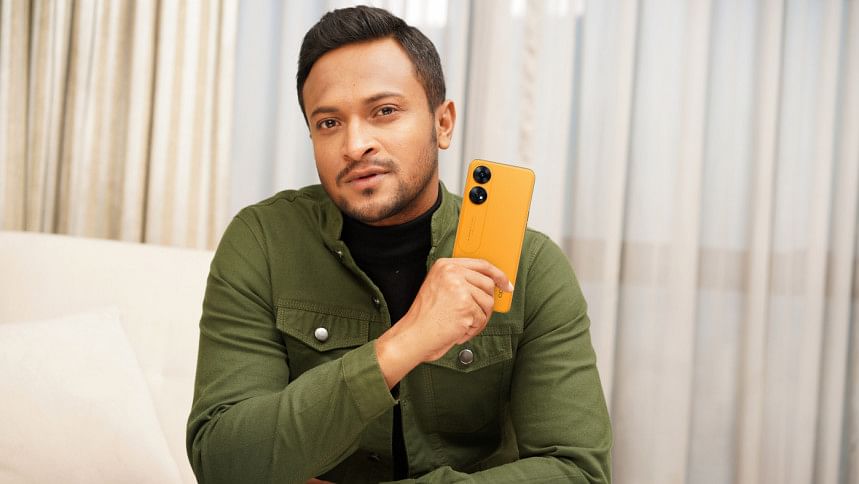 Photo: Oppo
Nowadays, we often hear this catchphrase that 'fashion is intertwined with technology.' What does this mean actually? What is the best demonstration of this merge? Let us go back a few centuries to trace down the history of fashion and then we will come back to technology as well. Sewing (stitching clothes) originated in the Palaeolithic era (the Old Stone Age) when people used to stitch to produce clothes from animal's skin, fur or bark. Over the years, the art of stitching evolved with the advent of modern amenities. It evolved into a whole new art and put into action to create fashionable items.
Now modern fashion designers have taken this art of stitching to a whole new level. In fact, stitching is the new phenomenon. That's why, things like handcrafted shoes, wallet and jackets with works of stitches are gaining momentum among the youth and fashion connoisseurs. One of the prime reasons behind this is that works of stiches add flamboyance to any piece — be it a wallet or even a smartphone. Now we dive into what they do actually mean by technology merging with fashion. Just think about it — how will it feel if the same flamboyance of stitching is added to a smartphone design? If you are struggling to visualise it, you don't have to go far. Just have a look at the OPPO Reno8 T, the new sensational flagship meant for passionate people.
Photo: Oppo
">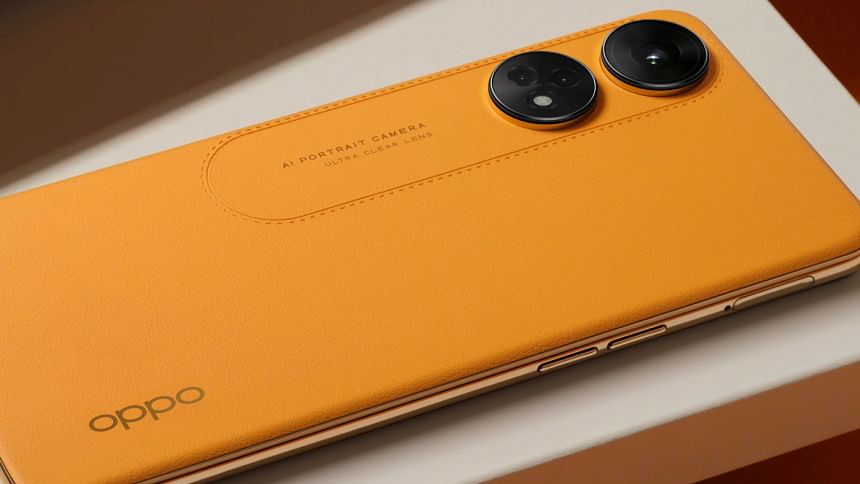 Photo: Oppo
The latest edition to the Reno series, Reno8 T, comes with a Fiberglass-Leather Design, elevating the design approach one step ahead while intermingling the everlasting allure of stitching with the appeal of design aesthetics. Employing a new technique to remove plastic edging together with a new leather stitching pattern surrounding the camera model, Reno8 T flaunts a design inspired by stitching art that offers a multitude of benefits for tech-savvy users. In fact, OPPO Reno8 T is the very first smartphone to feature a 'stitch design' on fiberglass leather, using an embossing process that will offer nothing short of a premium experience for smartphone users. Driven by an urge to add dimension to the fashion statement of smartphone users, OPPO has added a textured design around the camera module for simulating the effect of leather stitching and layering visual effects.
The outcome of this new stitching design is simply breath-taking, along with a number of functional features for users. First, stitch design on the OPPO Reno8 T will definitely add a touch of style and personalisation to the overall user experience. This design will add a decorative touch, making the phone look unique and stylish. Just how people like to show off their leather products or any fashion item with grace, they can also carry this smartphone with style as it will match their personal sense of style.
Photo: Oppo
">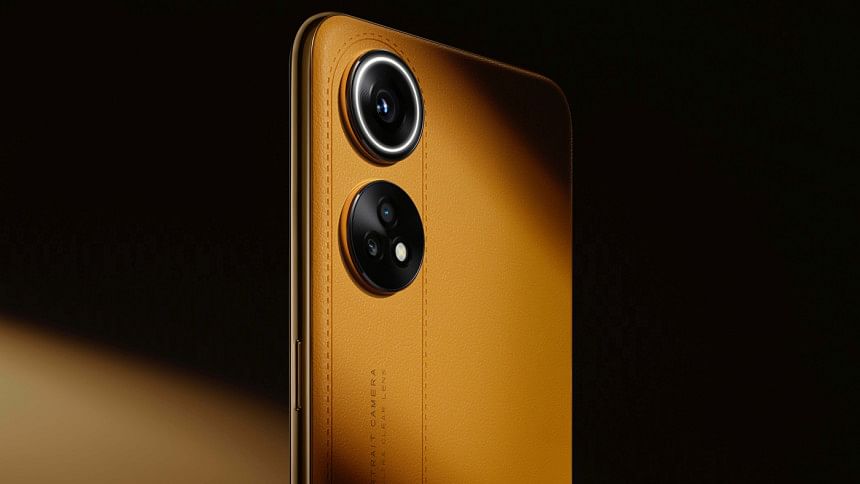 Photo: Oppo
But this design aesthetic is way more than a mere fashion statement as it comes with lots of other benefits including a better grip and extra protection against any damage. Owing to the new technique used in Fiberglass-Leather Design, there is no plastic edging around the phone, allowing for a better grip. Moreover, stitch design has reinforced the edges and corners of the case, providing extra protection against damage. So, the next time you drop your phone, you don't need to panic as it's a Reno8 T.
Simply put, the new stitch design on OPPO Reno8 T is simply scintillating and will add a flair of splendour to the overall look and feel while also ensuring functional benefits for the users. This combination of functionality and design aesthetic makes it different from other smartphones in the market.
Related Posts