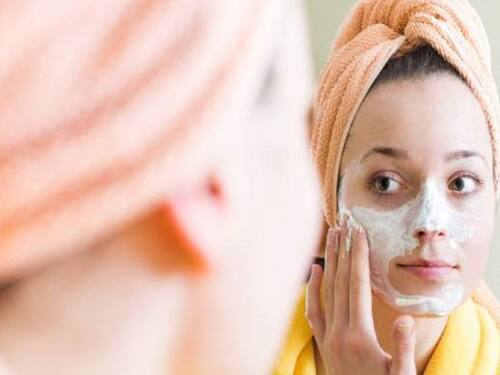 Valentine's Day Beauty Tips: A Guide From Shahnaz Husain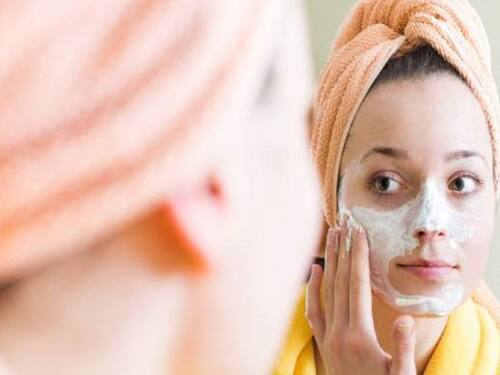 This Valentine's Day, turn heads with these exclusive tips from beauty icon Shahnaz Husain. Read on.
Valentine's Day is round the corner and you will want to look your best, no matter what. It does not matter if you are a man or a woman. You will want to impress your partner, friends and everybody else on this day dedicated to all who love. Of course, it is important to start early. The plan for 5 days before the day will help you step out in style. And, the day before Valentine's Day is the most crucial because what you do on this day will help you glow and impress all who see you.
5-DAY REGIMEN FOR VALENTINE'S DAY
Scroll down to know what you need to do to look good on Valentine's Day.
Day 1 – Cleansing
For normal to dry skin: Take half a cup of cold milk and add five drops of any vegetable oil. Choose from olive oil, sesame seed oil or sunflower oil. Put this in a bottle and shake well. Cleanse the skin with it, using cotton wool. Keep left-over mixture in the fridge.
For oily / combination skin: Take one-fourth teaspoon lemon juice and add one teaspoon each of cold milk and cucumber juice. Wipe the face with this, using cotton wool. Rinse with plenty of water.
Day 2
Take one teaspoon each gram flour (besan) and ground almonds (badaam) and 3 teaspoons curd and pinch of turmeric. Apply on the face. After 15 minutes, moisten with water and rub gently on the skin. Then wash off with water.
Day 3
Soak cotton wool pads in chilled rose water. Wipe the skin with it. Then pat briskly with the rose-water soaked cotton wool pads, to tone and add a glow.
Day 4
For Dry Skin: Take a little pure almond oil, or nourishing cream and massage it on the skin, after cleansing, with outward and slightly upward movements, for 2 minutes. Wipe off with moist cotton wool.
For Oily Skin: To 100 ml rose water, add one teaspoon pure glycerin. Shake well and keep in a jar. Apply a little of this on the face and leave on.
Day 5
Mix ripe papaya pulp with 3 teaspoons oats and one teaspoon each of honey and curd. You can also add egg white / egg yolk to this mixture. It should be a thick paste, which does not drip. Apply on the face, avoiding the lips and area around eyes. Wash off after 20 to 30 minutes with plain water.
HAIR CARE & HAIRSTYLES
Once or twice a week, heat pure coconut oil and apply on the hair and scalp. Apply on ends too. Then dip a towel in hot water, squeeze out the water and wrap the hot towel around the head, like a turban. Keep it on for 5 minutes. Repeat the hot towel wrap 3 or 4 times. Leave the oil on overnight.
Give your hair a conditioning treatment before shampoo. Mix one teaspoon each of vinegar and pure glycerine with one egg. Beat them together well. Massage the mixture lightly into the hair. Then wrap the hair in a hot towel for twenty minutes, before washing the hair. Your hair will have more body and look shiny and manageable.
Once or twice a week, apply curd or egg. Leave it on for half an hour, before washing the hair. Nourishes the hair and adds body and thickness.
Medium Length Straight Hair Braided Style
Comb out tangles with a wide-toothed comb. Section off a part of hair on one side, above the ear, that you wish to braid. Section off hair for the lower half and make curls, using a 1 inch curling rod. Taking a part of the hair at the end and curl around the rod. Hold for 10 seconds and curl another section. Take a little hair serum and spread on palms and lightly run the fingers through the hair. Braid the hair that was sectioned off. Take it across and pin it on the other side. You can put a coloured ribbon and braid it with the hair, to match your attire. The braid can be put at the hairline or like a hair band. Spray with medium hair spray.
Curly Hair Side swept style
This is a really quick style. What you need are some bob-pins to hold up the hair, when you put it up. Comb the top of the hair and settle it the way you went. Then, take the hair and put it to one side. Pin it so that it stays on that side. Then section the hair and start putting it up loosely, a section at a time, and pin each section of curls. Pin it in a way that the curls fall loosely. Continue with this, till the entire hair is up. Spray with medium hair spray. You can pin up a flower at the side, if you wish.
(The article is contributed by Shahnaz Husain, a Padma Shri Award recipient and pioneer of the Ayurvedic beauty movement and the head of a global network of franchise ventures and 375 formulations)
Total Wellness is now just a click away.
Follow us on
Related Posts